Commitment and Achievements
In the Spring of 2023, the Academic Technologies' Learning Systems team conducted a survey to collect feedback regarding faculty use of instructional tools at VCU. The survey feedback will be utilized to inform future feature requests and to identify gaps in support for Canvas for the VCU community. VCU Learning Systems also shared the feedback with Instructure, the company who develops Canvas. To view a full summary of the results in a powerpoint presentation, please visit VCU 2023 Canvas Faculty Survey Results . Any questions about the survey or the analysis should be directed to the Learning Systems team at LSrequest@vcu.edu.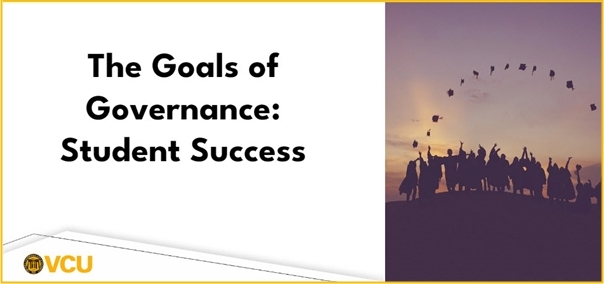 A 2023 presentation by the Senior Manager of the AT Learning Systems team, takes a deep dive into IT governance and its impact within higher education environments. The slideshow, Governing Better Outcomes: Canvas Apps at VCU, focuses on VCU's central Learning Management System (LMS) Canvas, and the evolution of a governance process for installing apps/third party tools using the Learning Tools Interoperability (LTI) standard.
The 2022 Technology Services annual report of projects and services, describes how Academic Technologies remains committed to delivering, managing and supporting systems and services such as: VCU's Canvas learning management system, physical classrooms and labs outfitted with the latest audio/visual hardware and computing devices, workshops for faculty to learn effective utilization of technology in their classes, overseeing construction of new or renovated buildings to ensure reliable technology environments are implemented, event coverage via video streaming, and negotiating huge savings for students on the cost of applications (i.e. Adobe Creative Cloud & Top Hat) that provide opportunities for development of skills that prepare students for entry into the workforce. Please take a few minutes to review the achievements of all areas of Technology Services.