Instructional Computing Services
The Instructional Computing Services (ICS) team maintains and supports academic computing systems at VCU. Responsibilities include deployment, maintenance, service and support for: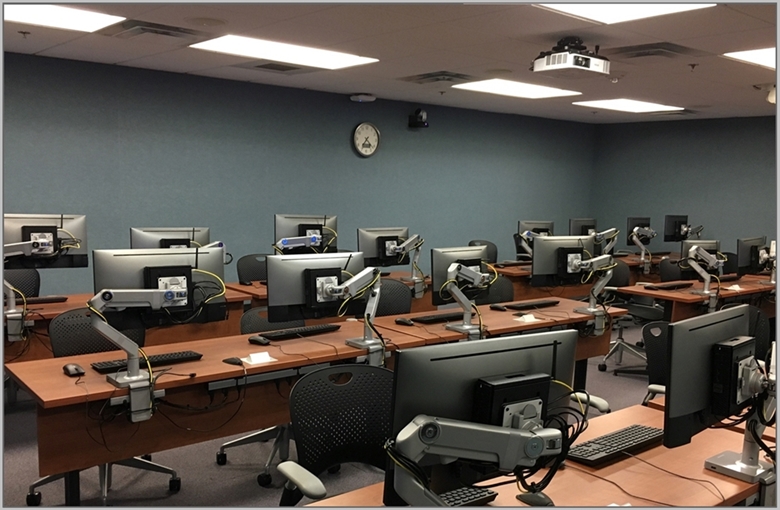 Classroom podium and lab computers in centrally managed academic spaces
Loaner laptops for students and teaching faculty
Rental laptops for departmental events
Adobe Creative Cloud Enterprise Licensing agreements
Top Hat Active Learning Platform
Technology Services' centrally managed training room,

Cabell B41, is currently unavailable. Please check back at the start of the 2023 Fall semester for room updates.
Service for departmentally managed academic spaces are available via Service level agreements (SLAs).